Louisville, Georgia boasts a vibrant arts community that engages its residents on multiple fronts and attracts visitors from throughout Jefferson County and beyond.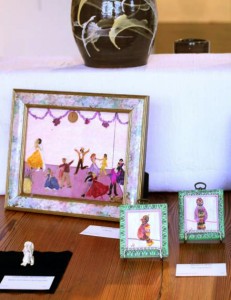 Jefferson County, GA is home to many talented artists and arts enthusiasts. The Arts Guild of Jefferson County is comprised of over 50 members and has been thriving in rural south Georgia since 2002. This official federally recognized 501(c)(3) non-profit organization is always looking for new active members. Annual membership dues are only $35, which go towards funding monthly guild meetings, county wide arts events, exhibits and more. Arts Guild members exhibit their works twice annually at the Fire House Gallery for their Spring and Fall Exhibits, as well as host and sponsor many great events in Jefferson County, like their newest fine arts venture, "Music in the Park!" To see some of the fine works from local Arts Guild ceramists, painters, and artists from Jefferson County, visit The Arts Guild Market Place at Twisted Sisters arts and antiques shop in downtown Louisville, Georgia. Visit http://www.artsguildjeffersoncounty.blogspot.com/ for more Arts Guild information, news and events. To learn more about The Arts Guild of Jefferson County, email artsguildjeffersoncounty@gmail.com or Arts Guild President, Donna Borders at dnborders@gmail.com.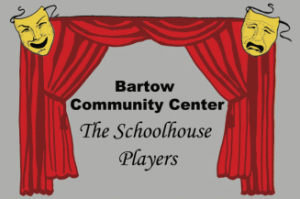 The Schoolhouse Players in Bartow, Georgia present an annual lineup of entertaining performances for the residents of Jefferson County and beyond. Their home theater is the Mancin Auditorium, housed within the Bartow Community Center. The Schoolhouse Players' name derives from their home base – a building that was the last of three schools at the location. With rotating directors and a long list of performers young and old, this theatrical community brings in entertainment-seekers from all around the region. Be sure to check out The Schoolhouse Players website for information about current and upcoming productions:http://www.theschoolhouseplayers.org/.