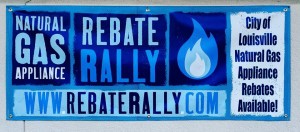 Going on now: The City of Louisville is offering rebates on Natural Gas Appliances. Visit www.rebaterally.com or call 478-625-3166 for more information.
This year's Lions Club Fair will be held October 6th through 10th at the Fairgrounds located at the corner of Highway 24 and Highway 17. Check https://www.facebook.com/Lions-Club-Louisville-GA-586674688071302/timeline/ for more information on this year's fair!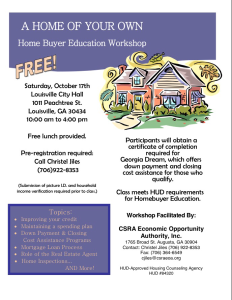 On October 17th there will be a FREE Home Buyer Education Workshop at City Hall. Pre-Registration is required. Call Christel Jiles at 706.922.8353 for more information
.