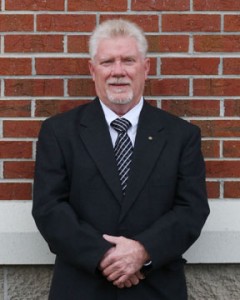 As the Mayor of Louisville, Georgia, I want to welcome you to our city website. Whether you're visiting us for the first time or you've lived in Louisville all your life, we hope our site will provide you with helpful information about our town.
More than that, we hope the site will give you a taste of what makes Louisville so special.
As Georgia's first designated capital, history is a cornerstone of Louisville's identity. We are home to one of the oldest structures in the State – the Old Market House. The University of Georgia was born in Louisville when the State legislature issued its charter. We were in the path of Sherman's March to the Sea. And we are home to the Jefferson County Historical Society, the keeper of our history, and to numerous historical markers and sites, including a Revolutionary War era cemetery.
Since it was founded in the late 18th Century, Louisville has been a regional center of culture and business, producing many notables in the professions, including law, education, and architecture. Louisville is home to a thriving regional bank – Queensborough National Bank and Trust – founded in late 19th Century as First National Bank and Trust.
We value our history, but we are looking to the future. With excellent schools, health care, natural and recreational resources, and a regional airport, we are proud of all we have to offer our citizens, local businesses and visitors.
And then there is that certain something. It's hard to put your finger on, but it's real. A gentle way of life that still allows time to listen to visit and listen to each others' stories, to enjoy a leisurely meal together after church on Sunday, to share formative experiences with our children, to help out neighbors who are struggling. It's a small town life, but not just any small town.
Welcome to Louisville – our Capital Community!
Larry Morgan, Mayor